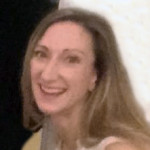 Jennifer DePalo holds a BFA magna cum laude from The Boston Conservatory, was a principal with the Martha Graham Dance Company since 1997, was a soloist with Buglisi/Foreman Dance Theatre and Ballet Hispanico, and performed as a guest artist with Boston Ballet Night of Stars in 2011.
She is the owner/founder of 212 GYROTONIC®, a Gyrotonic, GYROKINESIS®, Yoga, Dance and bodywork studio on the Upper West Side of New York City at 71st and Broadway and is dedicated to mindful healing movement. Jennifer is so happy to have found her new Gyrotonic home at Gyrotonic Boulder.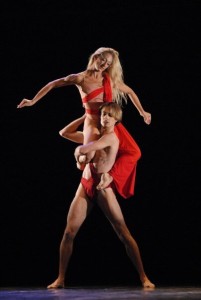 Jennifer and her family recently moved to Colorado and since landing she has become a member of Deena and Gabe Selko's MOTH Poetic Circus, is the Associate Artistic Director and dancer for Jayne Persch's BRIAH Danse, and is a member of 3rd Law Dance Theater.
She was honored to receive the Princess Grace award and Coca-Cola awards for artistic excellence as well as Ballet 2000's Best Dancer in Cannes along with her Graham partner Maurizio Nardi.
Jennifer has set two of Graham's masterworks for the University of South Carolina, taught master classes throughout the world while touring and teaches residencies at Centro de Andalucia de  Danza in Seville Spain and Ballet Nacionale in Queretaro, Mexico and was Ramon Oller's Metros, ballet mistress on tour.