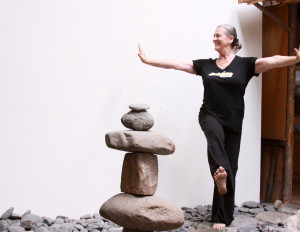 Attend a class with ClydeRae!
Prepare for the April Gyrokinesis intensive course with classes offered by ClydeRae!
"I'm excited to be offering new classes, "Preparation for GYROKINESIS® Level 2" plus a 3-day intensive, on Saturday, April 22," says ClydeRae.
April Classes and Intensive:
Join our classes Saturdays from 8:30-10am, on April 9, 16. These classes are $30 apiece or $20 for dancers and Gyrotonic or Gyrokinesis teachers (D&T). If a student wishes to take all or most of these classes, the package can be purchased for $150 ($100 for D & T).
The Gyrokinesis Level 2 Intensive is April 22-24, 10am-noon. Individual classes are $35 ($25 for D & T), and the 3-day package is $90 ($60).
Juliu Hovath gave us some very clear and transformative ways of working with this material, and I am very happy for the opportunity to share this and move with people at Gyrotonic Bodhi. – ClydeRae
The programs are located at
Gyrotonic Bodhi
3200 Valmont, Suite 4
Boulder, CO 80301
www.gyrotonicbodhi.com
Tel: 347-693-4408
gyrotonicbodhi[at]nullgmail.com