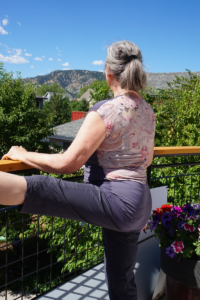 Andros Island, Greece
June 9 – 11, 2019
with Specialized Master Trainer, ClydeRae Jolie-Ashe
Tuition:  350 €. Studio fee (and lodging!) is 80 €/night.
Number of students limited to 4. Hardiness required, as it is not possible to drive to the site, rather it requires climbing 84 stone steps to the mountain house.
This course may serve as an Update for Trainers licensed in GYROKINESIS® and Trainers licensed in both GYROKINESIS® and GYROTONIC®.
Learn more about this course at http://clyderae.com/2018/06/gyrokinesis-sacred-geometry/.
Book this course online: Register Here
Or register by contacting: ClydeRae Jolie-Ashe, clyderae888[at]gmail.com.